1978
Stuffed Airplane Toy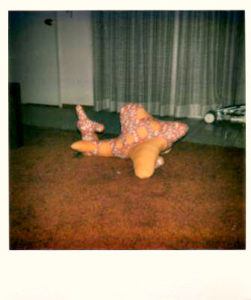 Completed for Christmas 1978
For Shauna
2007
Spinning Wheel Cover
Completed 9/3/2007
2008
Baby Bib
Completed 12/20/2008
For Jane
6 Christmas Stockings
Completed 12/21/2008
For Jane
2011
Wall Hanging

Started 4/3/2011, completed 4/30/2011
For Jane; she provided the specs
2014
Skull Caps for Bike Helmets
Completed 7/5/2014
My design. Made one prototype, adjusted the measurements, and made the final version.
2015
3 Christmas Stockings
For Jane
Started 10/24/15, completed 11/22/15
Created 3 additional stockings to match the ones I created for her in 2008
2016
Appliance Covers
Started 5/29/16, completed 5/30/16
Dust covers for my mixer and food processor.
Used a previous cover as a pattern. Machine quilted before assembly.
Save